We have had a solid working relationship with the Graham family for near on 20 years. In that time the business has grown in its diversity and professionalism whilst maintaining their upstanding family work ethic. I personally hold Evan, Alex and the team at Limcora in high regard as operators and quality people and look forward to sustaining a strong future between our Companies.

We have worked with Evan and the team at Limcora for over two years now. We have completed more than 110 projects together in this time.

I find that the whole team is efficient and quality assurance is impeccable. Our company appreciates their ongoing support and we look forward to working with you in the future.


Limcora look after the plumbing for my residential building company, Better Built Homes. From start to finish, the jobs carried out by the team are done in the required timeframes we have for our building program.

They are a pleasure to work with and we look forward to continuing our working relationship

Alex ,Evan and the team at Limcora have been Tom Zeaiter Constructions Plumbing and Drainage contractors for the past 6 years. As we do a wide range of construction including highrise apartments, government housing, townhouses, cluster homes and Prestige homes Limcora were able to meet our needs. Limcora always deliver on time, quality, and safety to all of our project.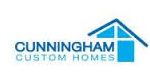 Alex and the team at Limcora have been our plumbing contractors for over 7 years. In this time they have continually produced cost effective, reliable and quality plumbing to our company. We have high regard for Alex and his team's professionalism and can do attitude towards our company and our clients' needs. We look forward to continuing our relations with Limcora in to the future.